Life Groups
Get connected
Life groups are at the core of how we do discipleship at Oak Pointe. In life groups we get to study the Bible together, experience meaningful community and fellowship, serve together to meet the needs of others, and so much more. Life transformation happens in life groups. Our desire is for Oak Pointe to be a church of life groups, where brothers and sisters learn to live as the family of God.
Life Groups help make a large church feel smaller and more personal. They allow us to refuel so we can be a light to others. They allow us to ask questions, grapple with tough issues, and learn to be more transparent.
"And let us consider how to stir up one another to love and good works, not neglecting to meet together."
Hebrews 10:24-25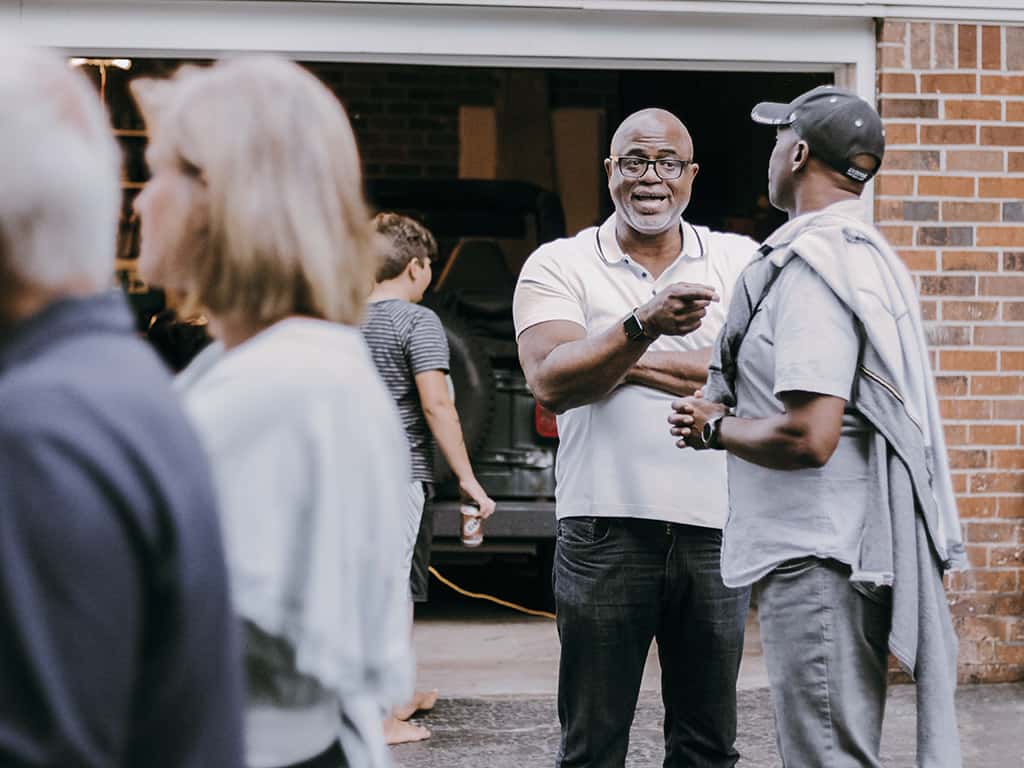 You Belong Here
We have a life group for you! There are groups meeting every day of the week across Novi and the surrounding area. Our different groups span all stages of life. Most meet in homes, but others meet in coffeehouses, restaurants, or online.
Considering Leading?
We need people who are walking with Jesus and want to walk alongside others to carry the responsibility and privilege of leading life groups. As a life group leader you'll provide leadership to the group and discipleship for the people in your group.